Description
SlimZest Meal Replacment Diet Shakes are packed with protein, a massive 24g per scoop in fact and only 114 calories! Sourced from a blend of premium whey as well as plant protein to make a deliciously smooth and creamy texture and taste!

Each SlimZest Meal Replacement Diet Shake contains a spectrum of vitamins and minerals to help you stay happy and healthy. Including Vitamin B12 and 6 which contribute to the reduction of tiredness and fatigue helping you take on the day while on your diet!
Kick-start your new healthy lifestyle and diet with some well-known and used added ingredients including Green Tea, Acai Berry, CLA and Flaxseed all blended into a micro fine delicious powder available in four classic flavours.
SlimZest Meal Replacement Diet Shakes are quick, convenient and absolutely delicious! Make healthy protein packed shakes on-the-go, at work or at home in a few seconds, our shake powder is micro-fine and mixes easily into a smooth, creamy milkshake that you'll love.
---
Ingredients: Whey Protein Concentrate [Milk], Soya Protein Isolate, Milk Protein, Milk Protein Concentrate [80% Casein 20% Whey], Green Coffee Bean Extract, Flaxseed Powder, CLA Powder, Multi Vitamin Blend, Green Tea, Acai Berry, N-acetyl-L-Carnitine, Flavourings, Colourings (Quinolene Yellow), Xanthan Gum, Sweetener:Sucralose.
Directions: As a full meal replacement mix 2 scoops with 300-500ml cold water, skimmed milk or non-dairy milk. As a snack mix 1 scoop (30g scoop included in tub) with 150-250ml cold water, skimmed milk or non-dairy nut milk. Mix or blend well for 30-60 seconds
Do not exceed recommended dose.
This product is not intended for pregnant or nursing mothers, children under the age of 18, and individuals with a known medical condition or allergies.
Please consult a doctor/GP before using this or any other food supplement.
This product is not intended to treat, cure or prevent any disease.
Food supplements should NOT be used as a substitute for a varied diet and a healthy lifestyle.
This product has been manufactured in the UK to GMP Standards and ISO 2000:9001 Quality Assurance.
Customer Reviews
Write a Review
Ask a Question
03/09/2021
Anonymous

United Kingdom
Make the difference with Slim Zest Diet Shakes, it did for me
I was recommend Zest Shakes by a friend who loved the product. I have found the shakes to be extremely tasteful, filling and have the best combination of nutrients, proteins and vitamins on the market. They supress any desire for food and must be supported with plenty of water to keep the system functioning. The taste of the shakes are wonderful and flavourful and a joy to take.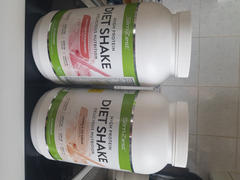 02/16/2021
Sarah C.

United Kingdom
Great shake!
I purchased this to give it a try as an alternative to my current brand of protein shake. I use this mainly as breakfast and and following a work out. The shake tastes great and I am super impressed with the content of protein and vitamins and minerals most diet shakes have little vitamins in so was really happy to like this one so much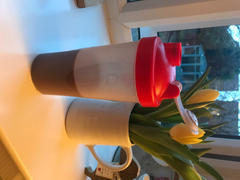 11/24/2020
r w.

United Kingdom
03/06/2021
Emily B.

United Kingdom
This is delicious
I can really recommend this protein shake! It tastes really nice and isn't gritty! I'll definitely buy it again!
01/16/2021
Ashii B.

United Kingdom
Best
Amazing flavour and the most amazing food replacement